Your Screen when you play will be using, there are a few Versions of Screens, depending on your platform your using, there bascially all the same to a point but have different Functions, and some are VERY Different, and many Versions
Versions:
Platforms:
GTArcade
Youzu (Chinese)
Kabam
Gamers321
R2games
Facebook
360
ICANTW (ican Taiwan)
Main Alliance
Duowan 37 Alliance
Kongregate
Character Information: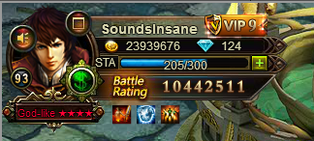 Name
Recharge (Green "$" sign)
Full Screen
Sound (Check options)
Main Interface:

Secondary Interface:

Event Interface: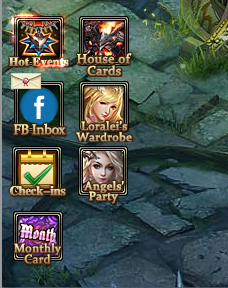 Options interface: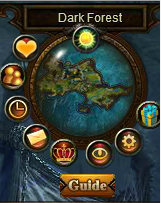 Clock time
Hide/Display button (makes players disappear and reappear)
Guide (Battle Rating)
Seasonal Events (part of Daily Task)
GTA interface:
Ad blocker interference detected!
Wikia is a free-to-use site that makes money from advertising. We have a modified experience for viewers using ad blockers

Wikia is not accessible if you've made further modifications. Remove the custom ad blocker rule(s) and the page will load as expected.