Athena
Req. Level
Max Level
Gender

50

95

F

Max Skill
Max Halo
Blessing

DMG recieved +-5%

Cost

20

48

75
Athena is the angel of war and wisdom. Named after the Greek goddess Athena, she's extremely intelligent and is able to run simulations in her mind in just seconds. She also comes with incredible strength.
After learning of the evil forces, she stepped on to wage war against the forces of darkness.
Will you join her in her battle against Evil?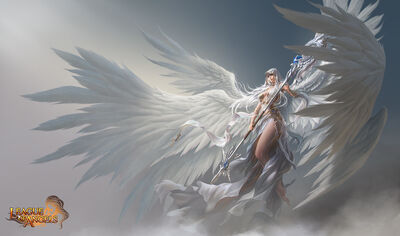 Ad blocker interference detected!
Wikia is a free-to-use site that makes money from advertising. We have a modified experience for viewers using ad blockers

Wikia is not accessible if you've made further modifications. Remove the custom ad blocker rule(s) and the page will load as expected.